About the Medical Problems in Pregnancy programme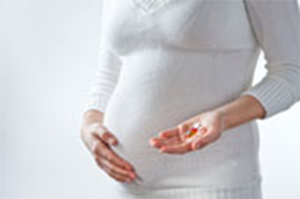 Every year a small number of women in the UK die in pregnancy or the puerperium. Previously, the main causes of maternal death were obstetric problems such as postpartum haemorrhage. Now, however, the main causes of maternal death are medical complications rather than obstetric and include cardiac disease, neurological disease and sepsis.
This programme is primarily designed for trainees in Internal Medicine Trainees, but will also be of use to others in ACCS (Acute Care Common Stem), Obstetrics and Anaesthesia and allied health professionals. The programme has been updated to represent current knowledge and guidelines.
Trainee physicians only encounter pregnant women occasionally and may not have a working knowledge of either the dynamic physiology of pregnancy or the effect this has on interpretation of examination findings and laboratory investigations. This may lead to a delay in the timely and appropriate management of the acutely unwell pregnant woman.
More information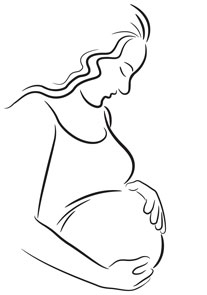 Medical problems in pregnancy are included in the curriculum for Internal Medicine Training as well as many of the medical specialty training programmes. These sessions are designed to build up the learner's knowledge and complement their exposure to unwell pregnant women, which is often infrequent.
The programme is divided into six sessions, which are designed to be completed in order.
The physiology of pregnancy
Medical disorders complicating pregnancy
Prescribing safely in pregnancy
Clinical assessment of the pregnant patient
Communication and co-ordination of care for the complex obstetric patient
Common and important clinical scenarios: sepsis and thromboembolism
The sessions feature interactive exercises, case examples and short videos to increase the learner's knowledge and confidence in this field.
Project team
Original author and editorial team (2014)
Charlotte Frise, Lucy Mackillop, Anita Banerjee, Catherine Nelson-Piercy and Jen Van Iwaarden (Project Manager, HEE elearning for healthcare)
Review team (2021)
Anita Banerjee, Charlotte Frise, Lucy Mackillop, Catherine Nelson-Piercy, Bernadette Jenner, Felicity Coad, Naina Mohan
How to access
In order to access the Medical Problems in Pregnancy programme, you will need an elfh account. If you do not have one, then you can register by selecting the Register button below.
To view the Medical Problems in Pregnancy programme, select the View button below. If you already have an account with elfh, you will also be able to login and enrol on the programme from the View button.
NHS healthcare staff in England
The Medical Problems in Pregnancy programme is also available to NHS healthcare staff via the Electronic Staff Record (ESR). Accessing this elearning via ESR means that your completions will transfer with you throughout your NHS career.
Further details are available here.
Not an NHS organisation?
If you are not an NHS health or care organisation and therefore do not qualify for free access elfh Hub, you may be able to access the service by creating an OpenAthens account.
To check whether or not you qualify for free access via OpenAthens, you can view the eligibility criteria and register on the 'OpenAthens' portal.
Registering large numbers of users
If you are a HR, IT or Practice Manager and would like to register and enrol large numbers of staff within your organisation for access onto the Medical Problems in Pregnancy programme, please contact elfh directly.
Organisations wishing to use their own LMS
For HR departments wanting to know more about gaining access to courses using an existing Learning Management System please contact elfh directly to express interest.
More information
Please select the following link for more information on how to use the elfh Hub.