This programme is in partnership with...
About the Pathology programme
e-Path is a web based educational resource to support medical and non-clinical scientists in life long learning, particularly trainees. It is delivered in partnership by the Royal College of Pathologists and Health Education England e-Learning for Healthcare (e-LfH).
e-Path will continue to develop by adding e-learning sessions over the coming years to support medical and healthcare science trainees in seven main pathology specialties: cellular and molecular pathology, haematology, microbiology, clinical biochemistry, virology, immunology and genetics.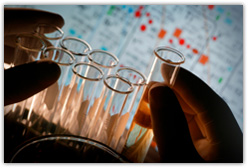 More information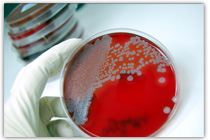 e-Path is split into seven modules which contain both knowledge based sessions and cases written by current practicing consultants.
A separate Pathopedia tool will allow pathologists to create an authoritative online encyclopaedia of core knowledge.
The materials have been designed to be used on a standard laptop or PC via a broadband internet connection at home or in the workplace. As a learner you will be able to plan and record your learning, and return to any unfinished sessions.
Project structure
Module 1

Clinical Biochemistry

Module 4

Cellular and molecular pathology including histopathology, cytopathology, neuropathology, paediatric pathology and forensic pathology (in planning)
Executive Group
Julia Moore OBE

(Chair of Executive Group), National Director, e-Learning for Healthcare

Alan Ryan

National Programme Director, e-Learning for Healthcare

Mike Wells

Vice President for Learning, Royal College of Pathologists

Daniel Ross

Chief Executive, Royal College of Pathologists

Joanne Brinklow

Head of Educational Standards, Royal College of Pathologists
Module Editors
Tim Helliwell

Cellular pathology

James Hooper

Clinical biochemistry

Avril Cullen

Cytopathology

Sara Edward

Dermatopathology

Richard Jones

Forensic pathology

Fiona MacDonald

Genetics and reproductive science

Deborah Sage

Histocompatibility and Immunogenetics

Brendan Healy

Medical microbiology

Ian Cree

Molecular pathology

Nicki Cohen

Neuropathology

Liz Hook

Paediatric pathology

Heather Wallace

Toxicology

Shuba Allard

Transfusion medicine

William Tong

Virology
Museum pots
Histopathology has for many years relied upon the use of preserved specimens ("pots") showing typical pathological changes to train and teach pathology. These pots are held in a few specialist museums across the UK and form a remarkable archive of disease; some collections hold hundreds of specimens dating back over three centuries. Many show pathological changes of a severity rarely seen in clinical practice today as current therapies often slow disease progression and diagnostic techniques allow diseases to be detected earlier.
The e-Path project team has joined forces with Professor Sebastian Lucas at King's College London and Guys and St Thomas' NHS Trust to create an online virtual collection using the specimens held at the Gordon Museum in London. These digital versions will be available online and to download as "Potcasts" and will form one of a range of e-learning resources that are used to teach the pathologists of the future.
For more information, please go to www.e-pathpots.org.uk.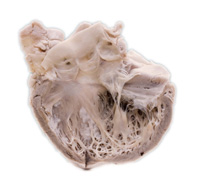 e-LfH is a Health Education England Programme in partnership with the NHS and Professional Bodies