About Digital Learning Solutions
The DLS IT Skills Pathway provides access to quality assured, customisable learning and assessment products including basic digital literacy skills, a range of Microsoft Office products and a digital capability self assessment. It has been developed to provide an officially recognised route of learning for the whole workforce.
Its purpose is to encourage those working with digital technology to review their current digital skills and knowledge against recognised standards, determine what their skill gaps are and then identify their current and future training requirements based on the products that are available.
More information
The DLS IT Skills Pathway covers a number of learning topics including:
Digital literacy for the workplace
Digital skills for the workplace
Office essential skills for the workplace
Word for the workplace
Excel for the workplace
PowerPoint for the workplace
Outlook for the workplace
Twitter
LinkedIn
Microsoft Teams
How to access
The DLS IT Skills Pathway is a free of charge resource for public sector health and care organisations in England and can be accessed by users at home or work. It contains diagnostic tools to assess your current skill level and then subsequently suggests a learning path.
The learning is delivered through the DLS network of organisations. You can use the map on the Digital Learning Solutions website to locate your local centre.
As a learner you register for an account at your local centre and get access to your own Learning Portal. From your Learning Portal you can easily browse and search the content that is made available by your organisation. Once you've found the course you're interested in, you can  enrol and you'll have access to it instantly. You are supported by the local team at your organisation.
Below are sample screenshots of the DLS Learning Portal and a sample of the elearning.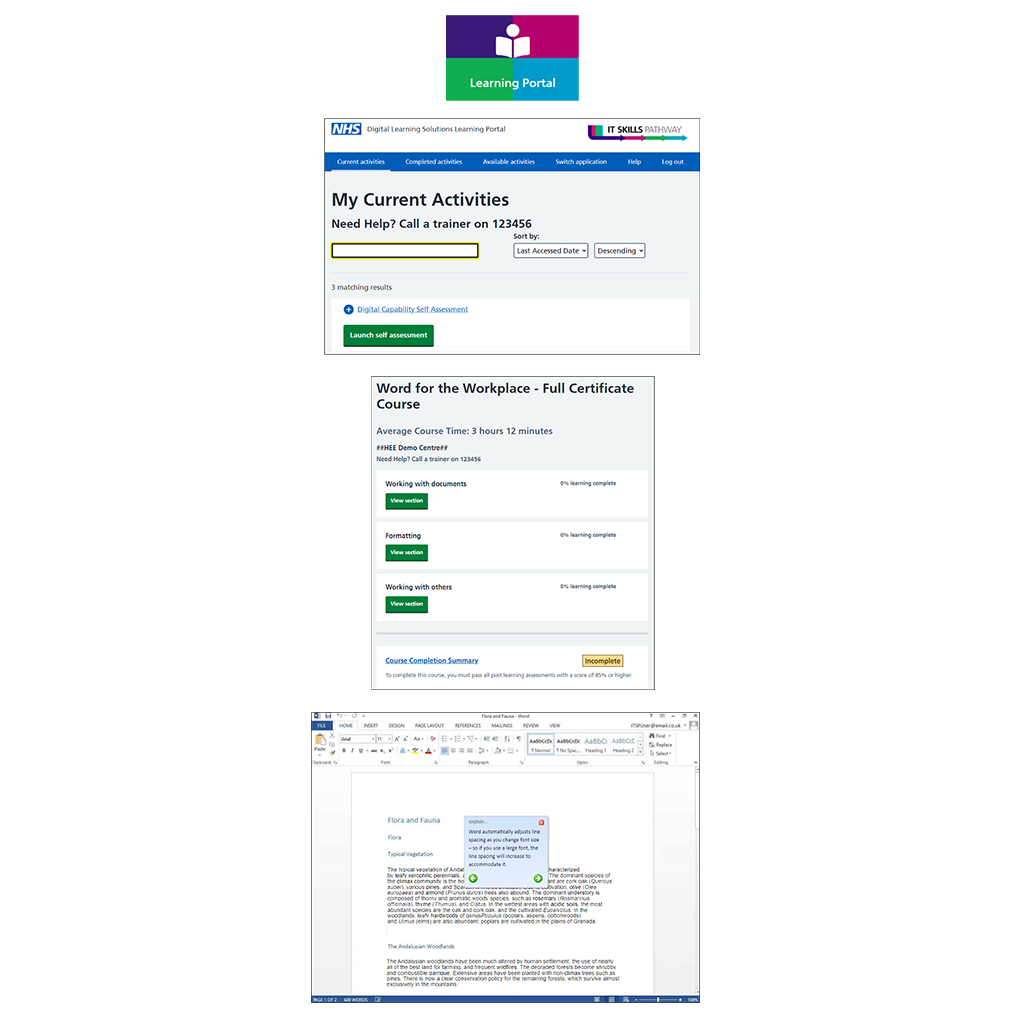 For more information about Digital Learning Solutions, please visit https://www.dls.nhs.uk.