Emergency Medicine (EMD) content retirement
Please be advised that all modules under Emergency Medicine programme, except EMLeaders, are now out of date and will be removed from the elfh Hub on 31 January 2024. Please ensure you have completed your learning and generate your certificate, if required, before this date.
An updated version of the programme is expected to be launched in 2024.
About the Emergency Medicine programme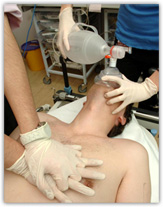 The programme is an online learning resource designed to meet the needs of trainee doctors in Emergency Medicine. It will also be a vital component of CPD activity for consultants and FASSGEM doctors for purposes of revalidation.
It has been developed by the Royal College of Emergency Medicine (RCEM) in partnership with Health Education England elearning for healthcare.
The ST1-6 self assessment modules will reflect the College's curriculum at a basic science level as well as an understanding of knowledge and its application in clinical scenario sessions.
The Emergency Medicine Leaders (EMLeaders) Programme has been designed to support leaders within the emergency department workforce. The programme focuses on leadership: what it is and how we can all become better leaders, regardless of our grade or clinical role in the emergency department.
More information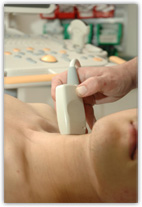 The materials have been designed to be used on any internet enabled device either at home, in the workplace or on the move.
Sessions have been written by subject specialists and are typically 30-120 minutes long. The materials include the use of high resolution images, animations and assessments to engage you throughout the learning process.
As a learner you can plan and record your learning and work through the sessions that are relevant to your training needs, in any order you choose.
For further information visit the RCEM College website.
How to access
In order to access the Emergency Medicine programme, you will need an elfh account. If you do not have one, then you can register by selecting the Register button below.
To view the Emergency Medicine programme, select the View button below. If you already have an account with elfh, you will also be able to login and enrol on the programme from the View button.
Not an NHS organisation?
If you are not an NHS health or care organisation and therefore do not qualify for free access elfh Hub, you may be able to access the service by creating an OpenAthens account.
To check whether or not you qualify for free access via OpenAthens, you can view the eligibility criteria and register on the 'OpenAthens' portal.
Registering large numbers of users
If you are a HR, IT or Practice Manager and would like to register and enrol large numbers of staff within your organisation for access onto the Emergency Medicine programme, please contact elfh directly.
Organisations wishing to use their own LMS
For HR departments wanting to know more about gaining access to courses using an existing Learning Management System please contact elfh directly to express interest.
More information
Please select the following link for more information on how to use the elfh Hub.