About the Radiation Protection for Vascular Surgeons programme
This programme is designed to deliver the theoretical knowledge required by the Ionising Radiation (Medical Exposure) Regulations 2017 within the UK, tailored towards the radiation safety of staff, patients and the public from the use of radiation within vascular surgery. It also suggests further work that can be undertaken to deepen the learner's understanding of radiation safety. The course is aimed at vascular surgery trainees but will also benefit more experienced vascular surgeons.
The course consists of eight elearning sessions covering the following topics:
Principles of Ionising Radiation
Practical Methods for Optimisation
Patient Safety Regulations
Staff Safety Regulations
Imaging in Vascular Surgery
Preoperative Contrast Imaging
Innovations in Endovascular Surgery
Taking the Next Step
Each session takes around 30 minutes to complete and includes assessment questions.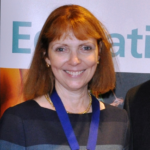 "The British Institute of Radiology (BIR) is delighted to be working on this important area, supporting vascular surgeons. Vascular surgeons are increasingly using radiation in the diagnosis and treatment of their patients, and so this online learning course has been developed to help guide them in their daily work to ensure both staff and patient safety. It is important that all medical staff exposed to radiation, and who expose patients to it, understand the related risks and are able to use radiation safely. This course aims to cover the guidance set out by IRM(E)R regulations and tailor them to the work of a vascular surgeon. As President of the BIR, I am excited to see this Radiation Protection for Vascular Surgeons course out in the community, benefitting patient care and ensuring safety for all."

Jane Phillips-Hughes, BIR President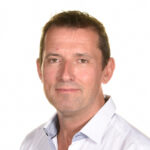 "With the evolution of vascular surgery and particularly endovascular surgery the use of x-ray imaging in the diagnosis and treatment of vascular patients is becoming an increasing part of a vascular surgeon's work. Radiation safety for patients, for surgeons and for other staff colleagues is of fundamental importance. As President of the Vascular Society of Great Britain and Ireland I welcome the initiative of the British Institute of Radiology to develop this elearning course in Radiation Protection for Vascular Surgeons which enables consultant, trainees and other colleagues to understand the requirements of the regulations relating to procedures involving radiation. This course covers the theoretical aspects of the subjects laid down in the IR(ME)R regulations tailored to the environment and procedures undertaken by vascular surgeons and provides the foundation for practical training in radiation safety."
Ian Loftus, Vascular Society President
The course has been accredited by the Royal College of Surgeons of England for up to 4.0 CPD points.
How to access
In order to access the Radiation Protection for Vascular Surgeons programme, you will need an elfh account. If you do not have one, then you can register by selecting the Register button below.
To view the Radiation Protection for Vascular Surgeons programme, select the View button below. If you already have an account with elfh, you will also be able to login and enrol on the programme from the View button.
Not an NHS organisation?
If you are not an NHS health or care organisation and therefore do not qualify for free access elfh Hub, you may be able to access the service by creating an OpenAthens account.
To check whether or not you qualify for free access via OpenAthens, you can view the eligibility criteria and register on the 'OpenAthens' portal.
Registering large numbers of users
If you are a HR, IT or Practice Manager and would like to register and enrol large numbers of staff within your organisation for access onto the Radiation Protection for Vascular Surgeons programme, please contact elfh directly.
Organisations wishing to use their own LMS
For HR departments wanting to know more about gaining access to courses using an existing Learning Management System please contact elfh directly to express interest.
More information
Please select the following link for more information on how to use the elfh Hub.