About the SCRIPT programme
SCRIPT is a national elearning programme, designed to encourage safe and effective prescribing and medicines management. It is developed by the University of Birmingham and OCB Media Ltd, and commissioned by Health Education England.
Established in 2010, SCRIPT was created to improve prescribing competency among foundation doctors. Since then, the elearning portfolios have been expanded.
SCRIPT portfolios
Medicine and Surgery portfolio: for undergraduates and foundation trainees, doctors and non-medical prescribers (NMPs) in hospitals
Paediatric portfolio: for specialist trainees, doctors and NMPs working in a paediatric setting
Nursing portfolio: for undergraduate and qualified nurses
Dentistry portfolio: for undergraduates, foundation trainee and qualified dentists
Primary Care portfolio: for GP trainees, qualified GPs and other prescribing staff working in a primary care setting
Ambulance Service portfolio: for paramedics, paramedic technicians and paramedics in training
Foundation Pharmacist portfolio: for foundation pharmacists
Safety portfolio: for anyone involved in prescribing and administration of medicines, including non-medical and independent prescribers
To understand more about the SCRIPT journey, click on the image below to watch an animation on YouTube.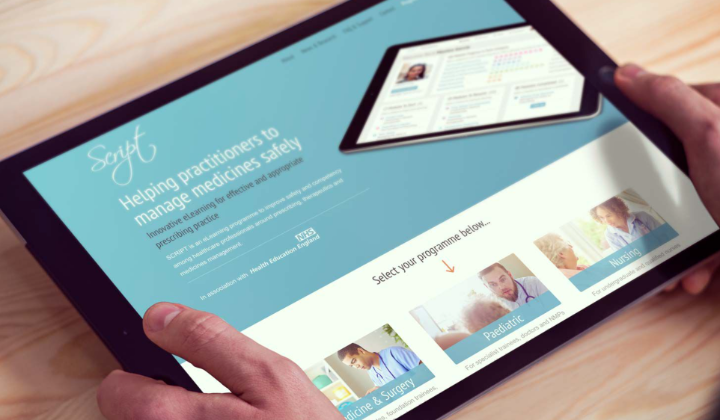 How to access
To learn more about SCRIPT and access the elearning portfolios, please visit the SCRIPT website.